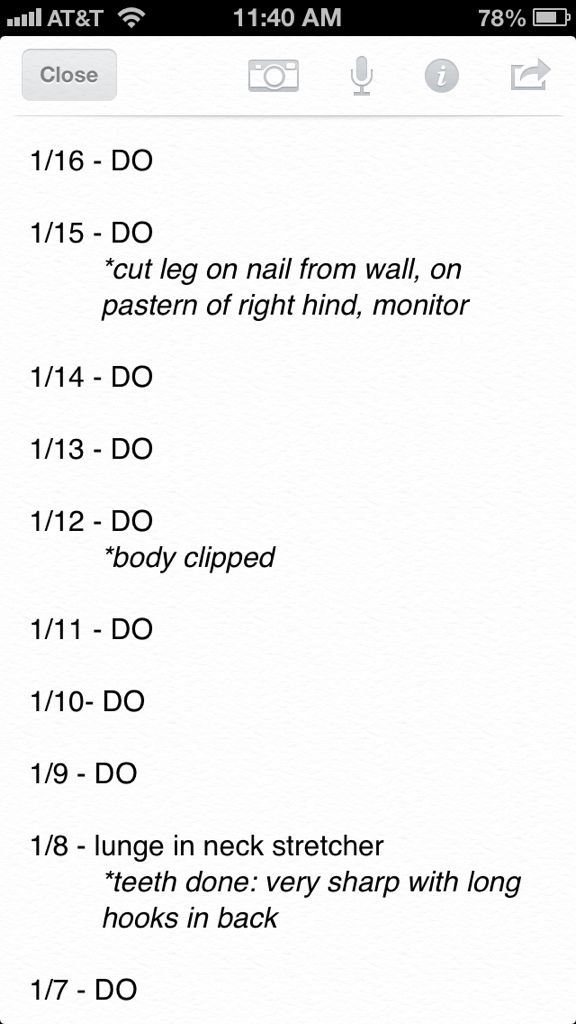 I was so looking forward to winter training, and take a moment to forget all the events, which require practicing dressage tests, galloping for fitness, and shipping all over the east coast. My plans have been radically foiled! The weather has not cooperated!
I keep careful records of all the horses I ride so that I know not only what I did with them on a certain day but also what they felt like, how their legs look, what worked and what didn't, when they were adjusted, when they were shod, vaccinated etc.
This winter my records look a lot like this:
This is an extreme example because it is for Ray, who is mine and also a baby and only running novice. The upper level horses and client horses get priority, but even their schedules have had more days off (DO) than is ideal due to lost shoes and rain days. I would take snow over muddy Mississippi winters most days!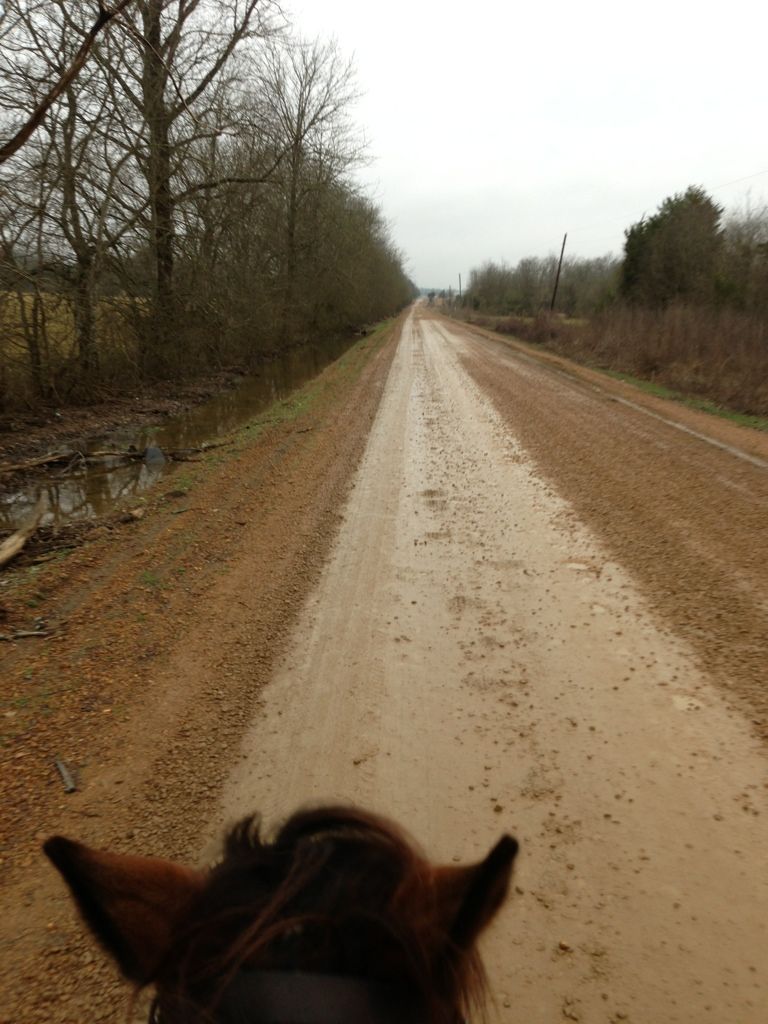 We have had rain almost every day for the last few weeks. The ground is saturated. Everything in the barn is wet. The ground under the run in sheds is muddy. The cross ties are muddy. There is not escaping it. We have been turning out the horses in the arena in small groups, but even there it is not very good for riding. You're on a horse for half an hour and spend the better part of it dodging puddle or looking for a dry spot to do a circle; it is unproductive to say the least. The best place to ride right now is up and down the road, or up and down the driveway. Either route is not very stimulating.
My hopes of going back to basics were dashed. I have done very little but trot up and down the road for the last month. I've been working on lateral movements and the horses are pretty fit, but I don't feel like I got to dig in and work on the little details that turn a good combination into a great combination.
Even with recent sun, things are slow to dry out. We cannot wait to get to Florida with sunshine and sand! We're madly clipping horses and packing everything to go. The winter season will be upon up in 10 days. It's a very exciting year for RBF and we are excited to get it underway!